Alpha Course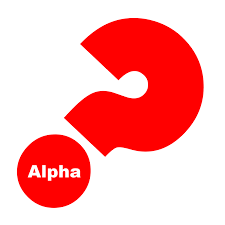 Sunday, 29 January 2023

7:00pm - 8:30pm

Cedar Cafe, Birch Foyer
Dates
Sunday, 29 January

7:00pm - 8:30pm
Sunday, 12 February 7:00pm - 8:30pm
Sunday, 19 February 7:00pm - 8:30pm
Sunday, 26 February 7:00pm - 8:30pm
Sunday, 5 March 7:00pm - 8:30pm
Sunday, 12 March 7:00pm - 8:30pm
Sunday, 19 March 7:00pm - 8:30pm
Sunday, 26 March 7:00pm - 8:30pm
Sunday, 2 April 7:00pm - 8:30pm
Sunday, 9 April 7:00pm - 8:30pm
Sunday, 16 April 7:00pm - 8:30pm
About
Got Questions? Join our Alpha Course.
Alpha is for anyone wanting to explore the big questions of life. We'll meet for 10 weeks to explore life's big questions together and hopefully make some new friends along the way.
Each week we'll watch a short film together and then open it up for discussion. There are no right or wrong answers, everyone's opinion is respected and if you'd rather just listen, that's fine too.
If you are interested in joining us then sign up today!
Location
Cedar Cafe, Birch Foyer Portswood Church, Portswood Road, SO17 2FY